Randall Kerr named M&H Valve Employee of the Quarter
July 9, 2020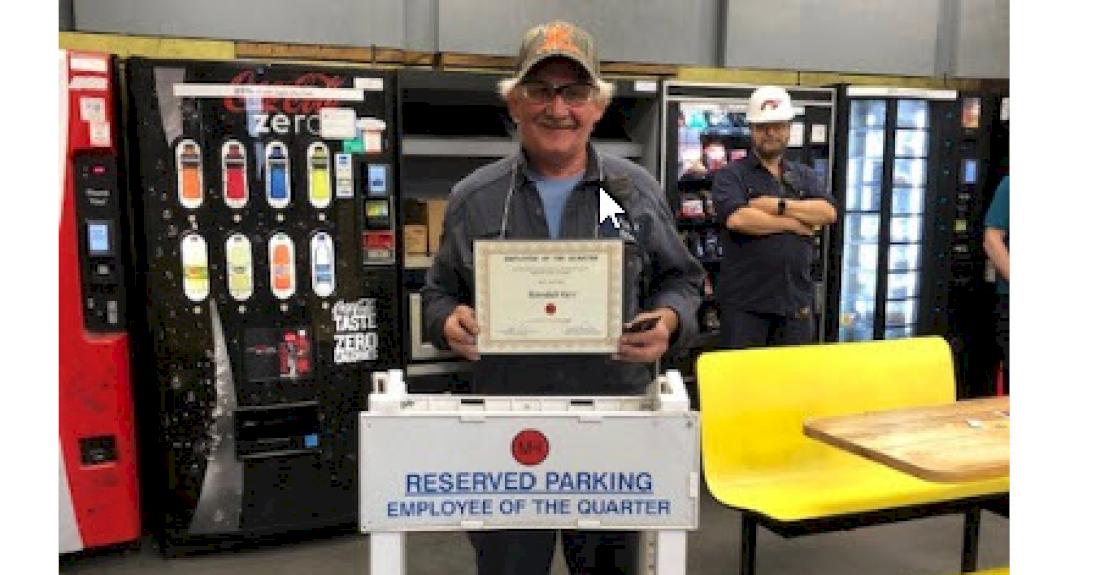 We are pleased to announce that Randall Kerr has been named M&H Valve Employee of the Quarter for the 2nd quarter.  The Employee of the Quarter program is a peer recognition program to acknowledge team members that exemplify performance, attitude, and initiative as shown by their use of The McWane Way Principles: Safety, Leadership, Accountability, Excellence, Trust, Teamwork, Communication, Environment. Randall exemplifies all eight of the McWane Way Compass Points.
•    Randall not only has a strong ability to train team members; he exhibits LEADERSHIP and TEAMWORK in building his team
•    He has built a TRUST within all departments and is relied upon daily because of his strong work ethic and EXCELLENCE in performance
•    Randall has strong COMMUNICATION skills and looks out for the SAFETY and well-being of others 
•    He is watchful for ENVIRONMENTAL issues for the facility and takes ACCOUNTABILITY to the next level
•    Randall sets a great example every day as a leader which helps insure that M&H Valve continues to provide world-class valve and hydrants

Randall was nominated by Maintenance Supervisor Greg Hanners and Environmental Engineer Ricky Vise. 
During the socially distancing award ceremony on July 8, 2020, Randall was presented a certificate of recognition, a gift card, and given the opportunity to choose a parking spot as his personal parking space for the next three months.

Congratulations Randall!