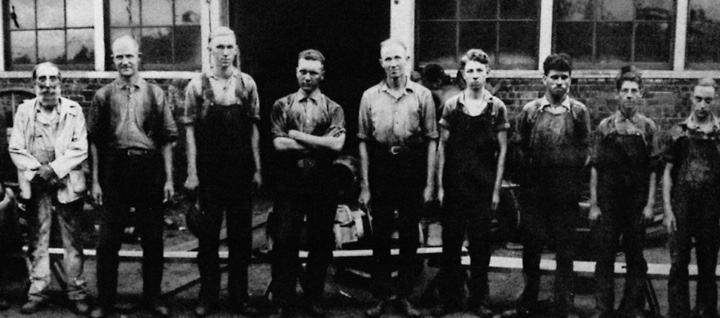 Company History
The original manufacturing facility and product produced was located at 600 Kenilworth Ave. N., from 1961, when it was then known as Stanton Pipe Ltd. Then, in 1985 it was purchased by Canron Inc. Canron's origin goes back to the Radnor Foundry of Trois Rivieres in 1854.
Canada Pipe Company Ltd. was formed in 1989 when McWane acquired the ductile iron assets of Canron Pipe, making Canada Pipe Company Ltd. a wholly-owned subsidiary of McWane, Inc. The facility employed approx. 200 hourly and salaried employees.
Scrap iron was remelted and centrifugally cast into metal moulds. Heat treatment follows in a continuous annealing furnace, after which the pipe undergoes various finishing operations and testing. Pipe sizes were 20'0" long, ranging in diameter from 3" to 30". As it is made from recycled iron products it's environmentally friendly.
McWane, Inc., established in 1921, is based in Birmingham, Ala. It's one of the world's largest manufacturers of ductile iron pipe, valves and fittings for the water works industry. The McWane companies have supplied waterworks products to North America, Central America, South America, the Caribbean, Europe, the Middle East, Africa and the Far East.
McWane has an export marketing division, McWane International, which markets products from all of the divisions and subsidiaries.
Canada Pipe revitalized the ductile iron pipe market in Canada by bringing a quality product to market at competitive prices. The Canada Pipe division manufactured and sold ductile iron pipe, fittings and related pipe products.
Ductile iron yards are still strategically located throughout Canada in order to have product close to our customers.