Canada Pipe, Clow Canada, Bibby Ste. Croix and Wade come together for EHS/HR Rededication
July 14, 2016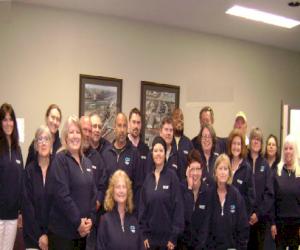 Workplace safety is so important and team members need to recognize and appreciate the hazards they may be exposed to on a daily basis.  Team members at Clow Canada, Bibby Ste-Croix, Wade and Canada Pipe in Hamilton, Ontario designated the month of June as EHS/HR Rededication month. 
To get a fresh perspective, the Health & Safety Committee (HSC) member conducting the monthly safety inspection was joined by team members who are not part of the HSC.  The goal of this exercise was to remind team members of the importance of good housekeeping and safety in general.  They will discuss the findings at the next HSC meeting.  They also reviewed their community involvement and three local charities were selected for a $500 donation - the Hamilton Food Share (Bibby), CityKidz (Canada Pipe) and Kiwanis Boys & Girls Clubs (Clow Canada). 
They held a team BBQ on June 24 and Dwayne Dahl of the Boys & Girls Clubs (BGC) reviewed the programs at the BGC that are available to the local community.  To put a fun twist on safety education, they completed heath and safety focused crossword puzzles and seek a word games for a chance to win a first aid kit, a fire extinguisher, reflector bands and cooling headbands.  Everyone pitched in for the shopping, set-up, cooking and clean up for the BBQ and received a team sweatshirt with their logo.